INNOVATION AND CRAFTSMANSHIP: BEHIND THE SCENES OF PULLCAST'S PROCESS
INNOVATION AND CRAFTSMANSHIP: BEHIND THE SCENES OF PULLCAST'S DESIGN PROCESS – PullCast was born with the goal of successfully crossing jewelry and hardware, by creating a product that could transcend the boundaries both of aesthetics and function and would appeal to a distinctive clientele. PullCast Blog will lead you through the story behind its process, a path built from craftsmanship and innovation, and a lot of hard work!
---
Innovation And Craftsmanship
The Story Behind PullCast's Design Process
In a world overwhelmed with information, where everything is meant to be disposable, PullCast has emerged as a shining star, revolutionizing the concept of luxury hardware. With its awareness that every detail matters and an unparalleled commitment to innovation and craftsmanship, the niche brand has garnered acclaim and become a leading favorite for those seeking extraordinary hardware solutions. From exquisite door pulls to mesmerizing drawer handles, PullCast's distinctive designs effortlessly deliver artistry and functionality.
Behind the Scenes
PullCast stands out in the luxury hardware panorama by continuously pushing the boundaries of creativity and innovation. By blending traditional craftsmanship with cutting-edge technology, the brand creates designs that are truly one-of-a-kind. Motivated by a constant pursuit of redefining what is and what isn't possible, a dedicated team of designers and artisans has established a joint process based on meticulous research and the continuous experimentation of materials, finishes, and techniques. This tireless aim towards innovation is what has been allowing the brand to deliver hardware pieces that not only elevate spaces but are also captivating works of art.
Craftsmanship lies at the heart of PullCast's philosophy, as each piece of hardware is meticulously crafted by skilled artisans who possess a profound understanding of the brand's values. PullCast's artisans employ techniques that stood the test of time, traveling from generation to generation, and becoming essential tools for giving shape to sculptured stunning designs. And that is why every step of the production process, from the conceptualization to the final polishing, is executed with remarkable attention to detail, ensuring that each piece embodies the essence of superior craftsmanship.
EDITOR'S CHOICE
Octo Drawer Handle + Feu Drawer Handle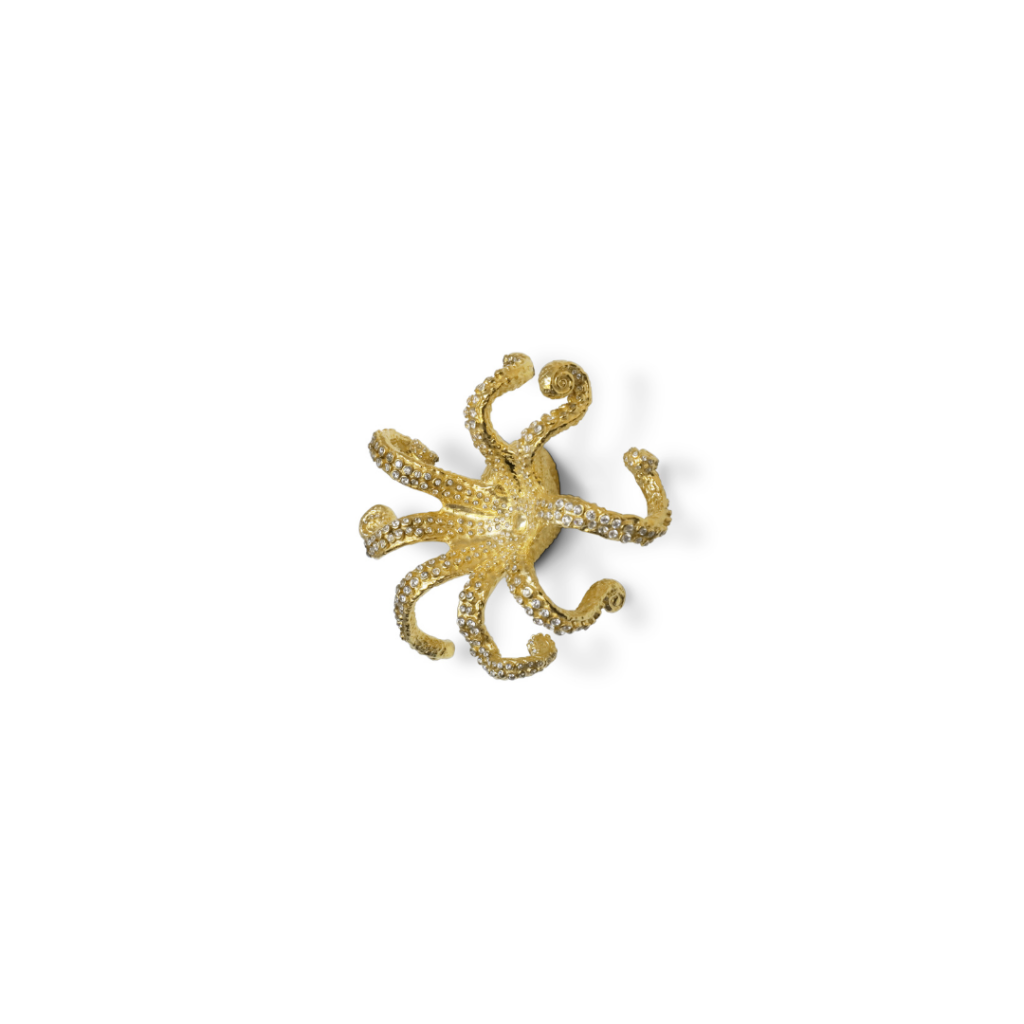 ---
SEE ALSO: Elegant Drawer Hardware Solutions
---
One-of-a-Kind Results
PullCast differentiates itself through a combination of innovation, craftsmanship, and attention to detail. The brand's commitment to creating designs that are not only visually striking but also wearable sets it apart. While recognizing that luxury lies in the seamless fusion of aesthetics and functionality, every and each design is ensured not only to add elegance to a room but to serve a reliable and durable element.
EDITOR'S CHOICE
Tule Door Pull + Jalo Cabinet Handle + Kesya Door Pull
PullCast offers an extensive range of collections providing a diverse array of styles that enables its clients to find the perfect hardware solution for any interior design theme or concept. The brand's catalog has plenty of versatile options to cater to every aesthetic preference.
---
---
PullCast encapsulates a philosophy where premium design standards and high manufacture are matched to perfection, with the help of innovation and craftsmanship. Did you enjoy learning about this process? Keep on reading PullCast brand to unravel the luxury hardware brand's deepest secrets and follow  Facebook,  Pinterest, and  Instagram for more content regarding jewelry hardware and interior design.