Jewelry Trends From Paris Fashion Week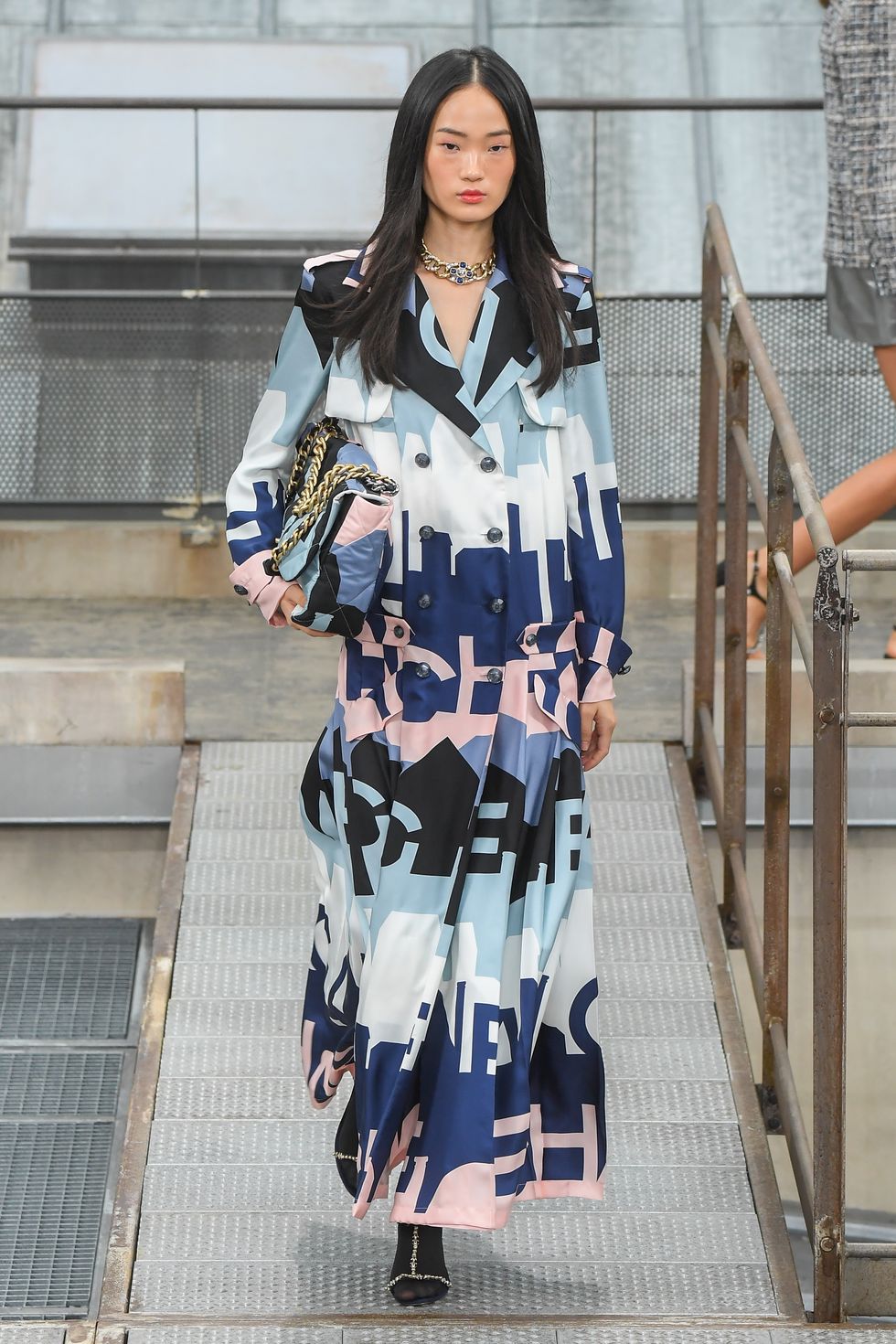 Jewelry Trends From Paris Fashion Week ⇒  We have seen many looks from this season's Fashion Weeks all over the world, and it's time to shine on the Paris Fashion Week's stunning Jewelry Trends displayed by international brands such as Chanel and Miu Miu.  Let's have a look at what we can't miss to start the next year in style.
Layering Necklaces
A jewelry trend that has grown in popularity is layering, both in clothes and accessories, such as this model walking for Chloé. Other bands seen adhering to this look were Paco Rabanne, who styled medallions designed by Charlotte Chesnais, and Giambattista Vallie.
Chains
This 'chained-up' look by Chanel at Paris Fashion Week is not a rarity: brands like Louis Vuitton and Off-White have also gone for this jewelry design in their respective shows.  The design of the piece gives off a sophisticated look while not standing out too much, like what is usually seen on the runways, and complementing the chain strap of the Chanel bag. This trend can complement an elegant look or serve as a statement piece in itself.
Statement Earrings
As for earrings, brands such as Valentino opted for long, oversized and attention-grabbing pieces that would surely not to by unnoticed by the crowds watching the show. Matching the accessories with a plain white dress and sandals, the earrings really seem like the statement piece of the outfit.
Hoop Earrings
Hoop earrings were an unexpected trend at Paris Fashion Week but still welcomed nonetheless. This look by Hermés showed how comfort and sophistication can work well together, and the golden hoops were a much-needed contrast to the full black outfit.
Boho Bracelets
Adding traditional, natural and more relaxed accents to an outfit, as with the bracelets on this model at the Yves Saint Laurent Paris Fashion Week show can really help elevate an outfit.
Discover the exclusive and luxury world of PullCast and dive in our amazing and elegant list of decorative and architectural hardware products. They will help you elevate and transform your home decor or your design project into a unique experience! Follow us on Facebook, Pinterest, Twitter, Instagram, Linkedin, and Youtube!