Kanye West's Yeezy Home Social Housing Project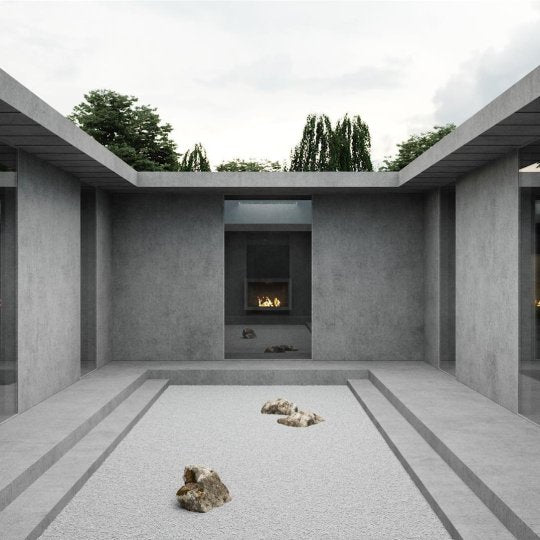 Kanye West's Yeezy Home Social Housing Project ⇒  We all know Kanye West as a very successful musician and proud owner of the Yeezy clothing and shoe brand, so it's surprising that this celebrity is being spoken of in the interior design world. Kanye West has been mentioning Yeezy Home for some time, a branch of Yeezy which aims to build social housing for those who need it the most.
Thanks to a TMZ source, some aerial pictures of the project are coming to view, in the form of 50-foot Star Wars-inspired structures. The project is being built in a plot near West's home in Calabasas, Los Angeles.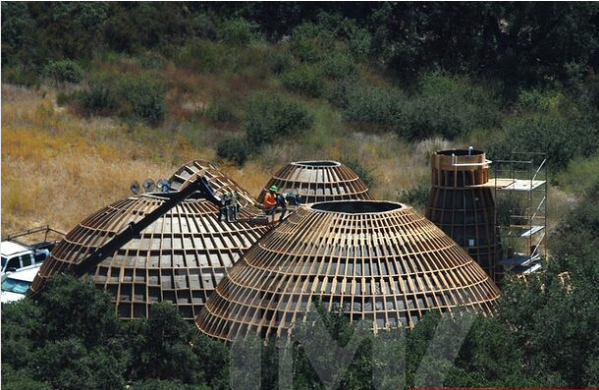 As can be seen in the picture above, the buildings are still in their early stages of construction and are prototypes of the prefabricated, affordable Yeezy Home units that will enter the market, so there aren't much design feats happening just yet. However, fashion designer Jalil Peraza revealed renders of the interiors of these prefabricated, concrete houses on Instagram.
The interiors are very minimalistic and made to look like Yezzy's Studio in Calabasas. Everything will be built from cement and be as low-cost as possible while maintaining quality so that the houses are affordable by the lower-income classes.
While the house does seem a bit barren, and not just because of the lack of furniture, it seems to be spacious and has a lot of windows to ensure natural lighting. Let's not forget that the top of the structures will not be covered, as to ensure the building becomes filled with light during the day.
Everyone is looking forward to taking a look at the finished product of Kanye West's housing units, and this sneak-peek has only made the curiosity grow about when they will be finished and who will be the first people to buy and live in it.
Discover the exclusive and luxury world of PullCast and dive in our amazing and elegant list of decorative and architectural hardware products. They will help you elevate and transform your home decor or your design project into a unique experience! Follow us on Facebook, Pinterest, Twitter, Instagram, Linkedin, and Youtube!