KEEP IT IN THE SKYLINE FAMILY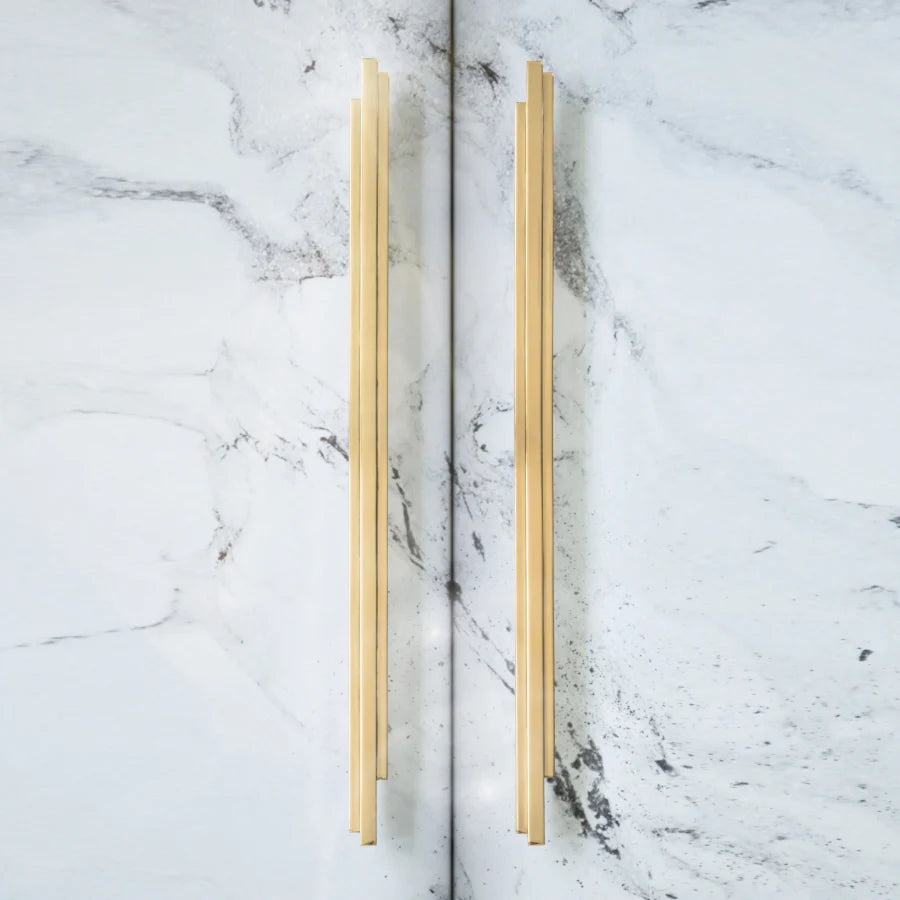 KEEP IT IN THE SKYLINE FAMILY – Drawing inspiration from the ever-busy metropolises around the world, Skyline epitomizes the grandiose nature of skyscrapers and their silhouettes. Over the years, PullCast has created numerous Skyline variations to upscale one's interior as they are a perfect match. This hardware family benefits from architectural style and a horizon-like aesthetic that will leave you contemplating every time you pass by them. Shall we make an introduction? Keep on reading PullCast Blog.
---
Keep It In The Skyline Family
Architectural-Inspired Hardware Brought Designed By PullCast
The intersection of design and jewelry stimulates the development of new aesthetically pleasing design philosophies with noticeable architectural and artistic inspirations. PullCast takes advantage of the situation by creating redefining sumptuous design pieces, both beautiful and functional. The growing Skyline hardware family is proof of that.
The following pieces are elegant objects of design capable of enriching formal atmospheres and elevating home interiors, with a great amount of class. No wonder they are a part of the Cosmopolitan Collection!
Horizontal Sophistication
Are you in need of sublime drawer handles to upgrade your projects? These two noble representatives of the Skylike family are a match and are ready to ship! Which do you prefer to accessorize your furniture in style? The slimmer, longer version, with the classical Skyline silhouette, or the smaller and bolder version, perfect for petite drawers, maybe an elegant bathroom cabinet or a nightstand. Sculpted in brass, with polished, aged, and brushed finishes, both qualify as elegant choices.
SHOP THE LOOK
Skyline Slim Drawer Handle + Skyline Drawer Handle
Sheer Elegance
Skyline Door Lever and Cabinet Pull are sheer elegance. These two elements can be easily adaptable into sober atmospheres, like theaters and museums, or add a touch of elegance to residential projects. Available in different finishes, choose the one that better suits your project at PullCast's online shop.
SHOP THE LOOK
Skyline Door Lever + Skyline Cabinet Pull
Door Exquisiteness
And because doors are great focal points, mostly due to their dimensions, we couldn't leave them unnoticed. We present you two stunning door pulls: an interpretation of the classical Skyline silhouette, and a different take, slimmer, subtler, with Nero Marquina Finishes. Mix, match, or pair them!
SHOP THE LOOK
Skyline Door Pull + Skyline Nero Marquina Door Pull
The Skyline family allows you to create elegant silhouettes, with geometric shapes that work amazingly together or by themselves. Even more relaxed, familiar atmospheres can benefit from such finesse. You won't regret it.
All the aforementioned items are in stock, available at PullCast's online shop, and ready to ship. PullCast has available a wide range of luxury hardware solutions for you to complete your interior projects in style. Take a look at the brand's catalog and discover a new world of elevated design pieces for interior design.
---
Have you enjoyed meeting these conceptual design products, handcrafted by PullCast? Keep it in the Skyline family! Stay tuned to PullCast Blog and gather all the information you need about luxury hardware trends. Don't forget to follow us on Facebook,  Pinterest, and  Instagram for more updates on those subjects.