KEEP ON TRENDING EXCITING WAYS TO UPGRADE THE KITCHEN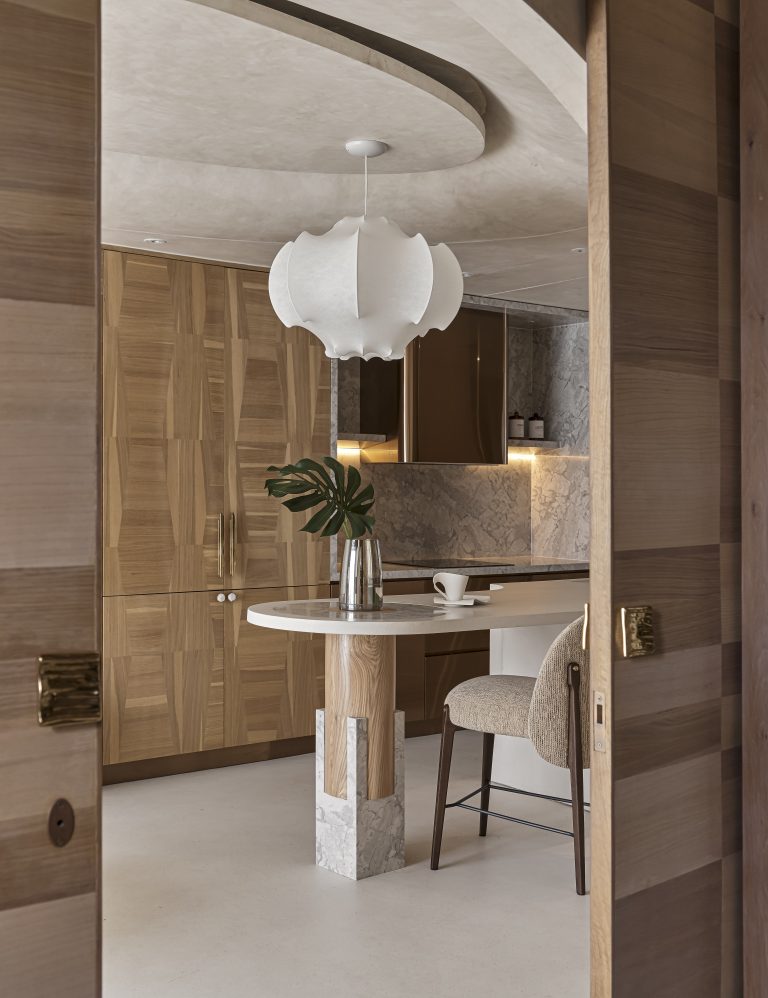 KEEP ON TRENDING: EXCITING WAYS TO UPGRADE THE KITCHEN – Architectural hardware designs have emerged as a powerful tool for adding an extra layer of style to kitchen spaces. Often referred to as jewelry for cabinetry, these accessories provide an effortless and effective way to remodel and breathe new life into your kitchen. PullCast Blog is going to unveil the latest trends for kitchen interior design projects.  
---
SEE ALSO: The All-Time 15 Top PullCast Best-Sellers
---
Keep On Trending
Exciting Ways to Upgrade The Kitchen
As a leading provider of premium hardware, PullCast offers a stunning variety of options to help you transform your kitchen into a culinary heaven. Be inspired by these exciting kitchen hardware trends that can elevate your space and add a touch of refinement.
1. Marbleized Kitchens
Marble has become a popular material of choice in modern kitchens. Its versatility allows it to harmonize beautifully with brass details and darker tones, adding sophistication to your home interiors. For example, the Miami penthouse kitchen envisioned by LUXXU showcases the empowering beauty of marble. Complemented by PullCast's Skyline Cabinet Handles, the space exudes elegance and finesse. Don't you agree?
SHOP THE LOOK
2. Contrasting Colors Between Hardware and Cabinetry
Introducing contrast between hardware and cabinetry infuses personality into your kitchen area. A timeless approach is to pair brass hardware with all-white or one-toned cabinetry. Consider the mesmerizing combination of soft-colored bluish-green wall-mounted cabinetry adorned with diamond-shaped Karat hardware designs, creating a captivating contrast that catches the eye.
SHOP THE LOOK
3. Hardware with an Organic Flow
PHOTO: WUX Project Design
Embrace organic details in your kitchen by incorporating PullCast's flowy hardware. The Flow Door Pull is an ode to movement and adds a refreshing touch to cream-toned cabinetry, and the golden metallic flair of the Nouveau Drawer Handles creates a striking contrast against white cabinetry, resulting in a visually stunning smooth combination.
SHOP THE LOOK
Flow Door Pull + Nouveau Drawer Handle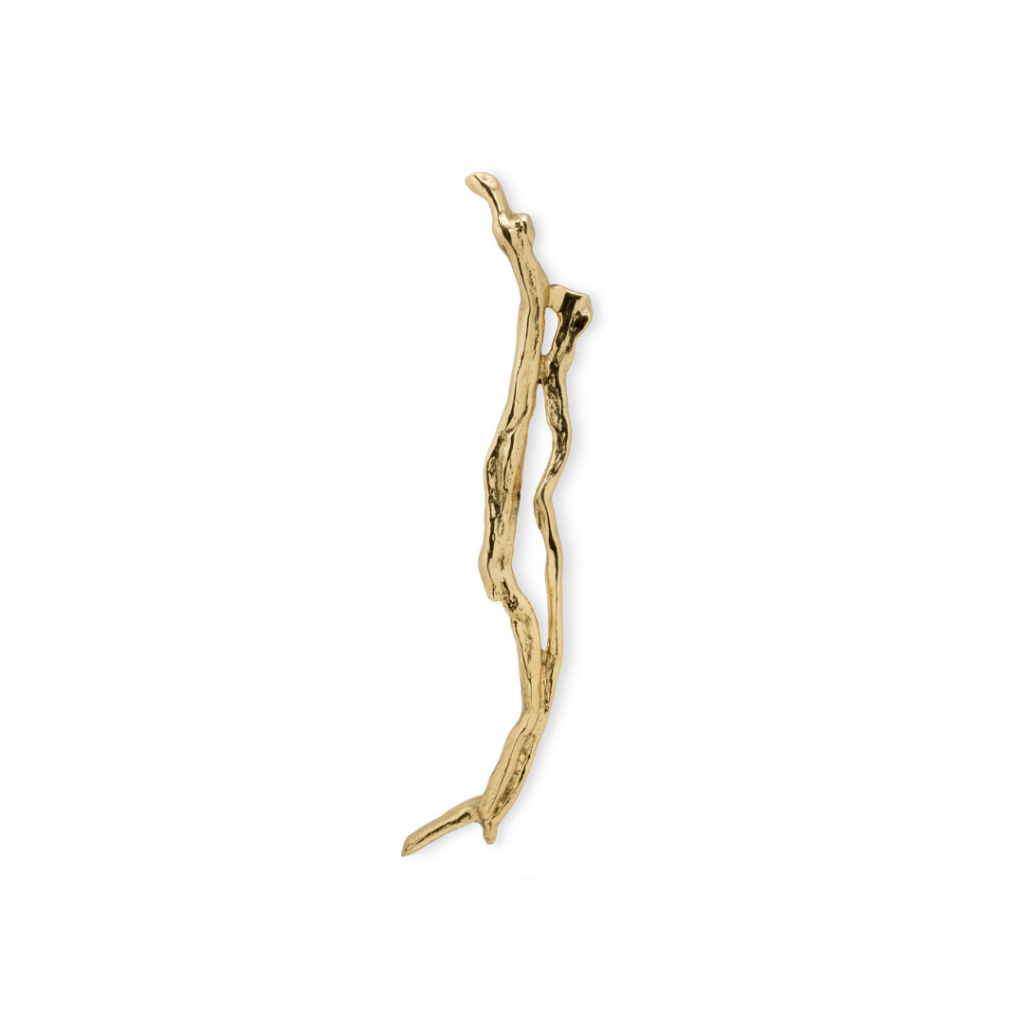 4. Clean-lined Designs Throughout
PHOTO: DD Interior Studio
For lovers of minimalism, clean-lined designs such as horizontal and vertical cabinet pulls are an excellent choice. Opting for matching hardware designs throughout your kitchen creates a consistent aesthetic. DD Interior Studio exemplifies this trend with a stunning white kitchen featuring bursts of color and the architectural form of PullCast's Skyline Drawer Handles, adding a touch of golden elegance.
SHOP THE LOOK
5. Rectangular Handles with Extra Details
Adding a quintessential Parisian touch to your kitchen, the Baruka Handles from PullCast bring practicality and aesthetics to your cabinetry. Their textured surfaces and intricate detailing make them a captivating addition to any modern and practical kitchen, especially when combined with magnificent marble flooring and detailed decor. Très chic!
SHOP THE LOOK
---
6. Handles with Mid-Century Modern Appeal
Industrial-style kitchens can be enhanced with mid-century modern features, including cabinet hardware. The Quantum Cabinet Handles by PullCast, featuring brass pieces with marble atom-inspired motifs, beautifully complement darker yet subdued painted furniture, creating an alluring fusion of styles.
SHOP THE LOOK
7. Brass Infused Details
PHOTO: Daniel Trimmer
Directing to a modern atmosphere, the Nouveau Handles from PullCast take the kitchen center stage, in the project Brass Dipped Villa, by Daniel Trimmer. Immersed in modernity and fluidity, these brass designs exude luxury against the backdrop of white cabinetry and black stone benchtops. The organic and wavy character of these handles brings a majestic touch to the remarkable interior.
SHOP THE LOOK
8. Rustic Kitchens with Modern Details
PHOTO: ZC Partners
Combining rustic and modern elements, this kitchen showcases architectural counters with curved details and veneer-adorned cabinetry. PullCast's Skyline Cabinet Handles and Tiffany Drawer Handles handles add grace and style with their exclusive appearance, enhancing the ethereal color scheme. This project, developed by ZC Partners with the assistance of Steinberg Vietnam, demonstrates the fusion of rustic charm and contemporary elegance.
SHOP THE LOOK
---
SEE ALSO: Inspiring Summer Havens
---
9. When Classic Meets Modern
To keep on trending, create a harmonious blend of classic and modern elements in your kitchen. Paneled walls, wall-mounted cabinetry, marble flooring, and PullCast's Atlas Handles in aged brass contribute to an enchanting aesthetic. Lustrous golden pops from the Draycott Pendants by LUXXU and the Symphony cabinet by Boca do Lobo add further allure to the interior.
SHOP THE LOOK
Atlas Cabinet Handle + Atlas Drawer Handle
10. Ocean-Inspired Elements
Bring a touch of the ocean breeze into your kitchen with PullCast's Belize Cabinet Handles. These exclusive designs reflect the intricacy and uniqueness of coral reefs, becoming distinctive elements of wooden cabinetry that exude a sense of tranquility and natural beauty.
SHOP THE LOOK
11. Upgrading to an Open-Plan Concept
For those embracing open-plan concepts, oversized statement pieces like PullCast's Sonoran Door Pull are ideal. Its naturally undulated aesthetic adds character and charm to the kitchen space. A remarkable example of this trend can be seen in a New Zealand residence developed by Home Factor and Priyanka Sareen from Desejo, featuring bespoke lighting, natural stone, and captivating pops of color.
SHOP THE LOOK
Sonoran Door Pull
Decorative hardware plays a pivotal role in transforming your kitchen into a stylish and functional space. PullCast offers an exceptional range of designs that cater to various kitchen styles and trends. By incorporating PullCast's hardware into your kitchen cabinetry or kitchen doors, you can create a space that is not only visually appealing but also reflective of your personal taste and style. Upgrade your kitchen with these exciting hardware trends and elevate your kitchen experience to new heights.
---
---
Upgrade the looks and functionality of your kitchen with exquisite-looking and practical hardware gems. For more interior design tips and great knowledge of the luxury hardware world, keep on trending with the PullCast Blog. Feel free to follow us on Facebook, Pinterest, and  Instagram for more updates on those subjects.