THE MOST EXPENSIVE FURNITURE IN THE WORLD: A TRIBUTE TO EXQUISITE CRAFTSMANSHIP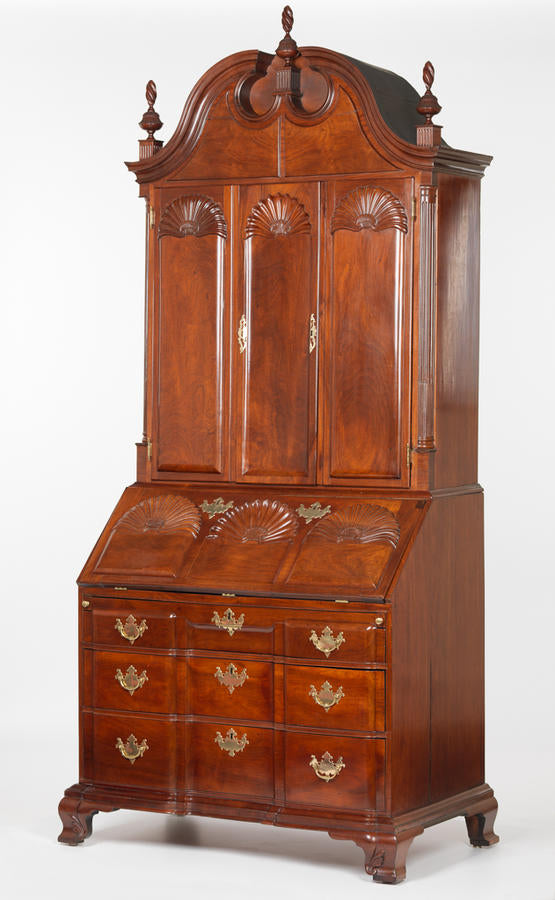 THE MOST EXPENSIVE FURNITURE IN THE WORLD: A TRIBUTE TO EXQUISITE CRAFTSMANSHIP – In the realm of opulent living, where the worlds of art and interior design intersect, there is a niche where extraordinary craftsmanship and luxury intertwine. In this context, remarkable pieces of furniture that transcend time and their functional purpose have become the equivalent of works of art and also hold a similar monetary value, being sold at auctions at exorbitant prices. PullCast Blog unveils some of these magnificent treasures that hold historical merit and have, therefore, caught the eyes of collectors and antique lovers around the world.
---
SEE ALSO: Meet the All-Time PullCast Best-Sellers
---
The Most Expensive Furniture In The World
A Tribute to Exquisite Craftsmanship
The Badminton Chest: A Testament to Perfection
Sold for $36.7 Million
Sold by $36.7 million, the Badminton Cabinet (also known as the Badminton Chest), made history at Christie's London. The highest bidder was Vienna's Liechtenstein Museum, on behalf of Prinz Hans-Adam II. This remarkable sale solidified the Badminton cabinet's position as the most expensive furniture ever auctioned. Originally crafted between 1720 and 1732 for Henry Somerset, the third Duke of Beaufort, this piece of Florentine furniture boasts a rich history.
Combining architecture, sculpture, and painting, plenty of historical significance, and impeccable artistry, the Badminton Chest has become a symbol of opulence and refinement. Just like PullCast's meticulously crafted hardware, this masterpiece embodies the pursuit of perfection and the celebration of fine details.
EDITOR'S CHOICE
Tiffany Cabinet Knob + Infinity Drawer Handle
The Florentine Cabinet:  A Symphony of Elegance
Sold for $23.18 Million
Born out of the Renaissance era, this intricate cabinet captivates with its fusion of precious materials and impeccable craftsmanship. With a combination of the era's most precious finishes and techniques, this masterpiece was made for the 3rd Duke of Beaufort and creates a harmonious symphony of elegance and sophistication.
The Florentine Cabinet, believed to have been designed during the 1720s or early 1730s at the Grand Ducal Workshops, showcases exceptional craftsmanship. Notably, it features bronze figures representing the four seasons, skillfully crafted by Girolamo Ticciati. Comprising ten drawers, each thoughtfully lined with fragrant cedar wood, adorned with meticulously crafted ormolu mounts, and embellished with captivating amethyst quartz accents, it is a pure ode to detail!
PullCast, much like this extraordinary design object, embraces the harmonious fusion of materials and design, resulting in inspiring hardware creations capable of elevating any interior space.
EDITOR'S CHOICE
Ergos Drawer Handle + Acorn Drawer Handle
---
SEE ALSO: Incredible Top Design Summer Havens
---
The Antique Secretary Desk: A Timeless Treasure
Sold for $11.4 Million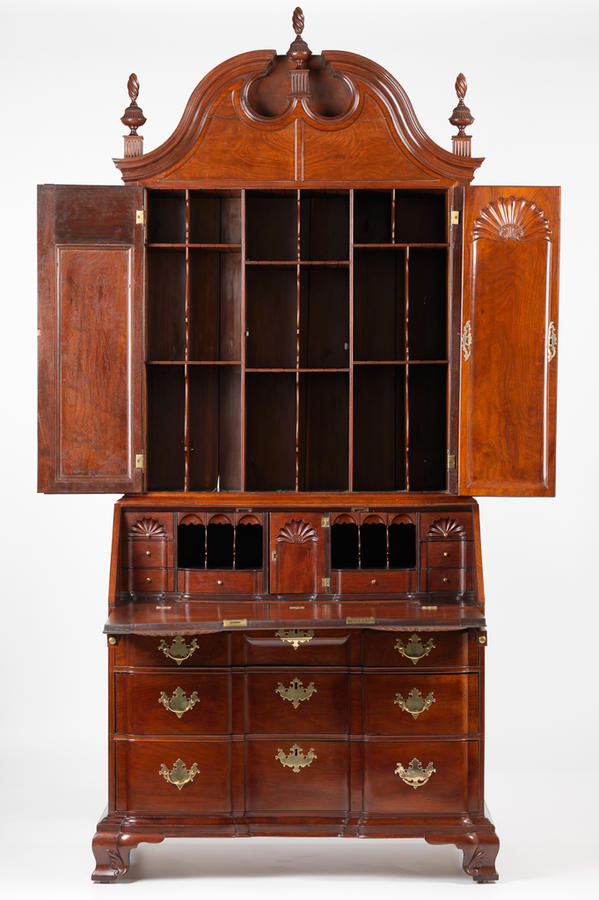 The Antique Secretary Desk, by Goddard and Townsend, is the mahogany equivalent of a Van Gogh. It represents the epitome of functionality and timeless beauty. The most expensive American furniture ever sold is crafted with impeccable precision and showcases intricate details, such as hand-carved motifs and ornate brass hardware.
The desk's ability to seamlessly blend utility with aesthetic appeal has made it an object of desire for collectors and connoisseurs alike. PullCast, known for its ability to transform functional hardware into exquisite decorative elements, finds a parallel in the Antique Secretary Desk, as both celebrate the fusion of form and function.
EDITOR'S CHOICE
Urchin Drawer Handle + Caviar Cabinet Knob
---
SEE ALSO: Enhance, Enchant, Elevate With PullCast's Best-Sellers
---
The Badminton Chest (a.k.a. the Badminton Cabinet), the Florentine Cabinet, and the Antique Secretary Desk represent the epitome of luxury and craftsmanship in the world of furniture. These exceptional creations, with their breathtaking designs and record-breaking price tags, capture the essence of opulence and splendor. In a world where art and interior design converge, PullCast resonates with these magnificent masterpieces, reflecting a shared passion for timeless luxury and an unwavering dedication to creating extraordinary works of art.
Explore PullCast's impressive catalog to make acquaintance with the brand's luxurious designs. Browse through the online store and take advantage of the limited-time only 15% off campaign, to purchase ready-to-ship splendid design objects to elevate your interior design projects.
---
---
How impressed are you with these exquisite objects of design? We hope you have enjoyed PullCast's blog article "UNVEILING THE MOST EXPENSIVE FURNITURE IN THE WORLD". Stay tuned, for more inspirational content. Follow us on Facebook, Pinterest, and Instagram for more updates on those subjects.