PullCast Showroom Virtual Tour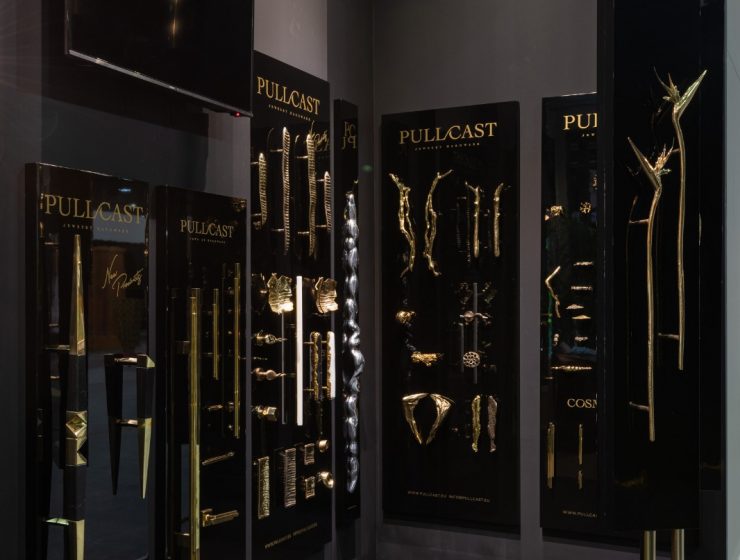 PullCast Showroom Virtual Tour
- The new showroom emblazons PullCast's value for
craftsmanship
and shows how to decorate a home with detailed designs in a new light. Today,
PullCast Blog
invite you to do a virtual tour.
Aesthetic – We are passionate about bringing diversion and versatility to our aesthetic selections. Aiming to trigger the potential in each design, we are world connoisseurs and travelers breaking frontiers, always searching to create tailored stories.
Craftmanship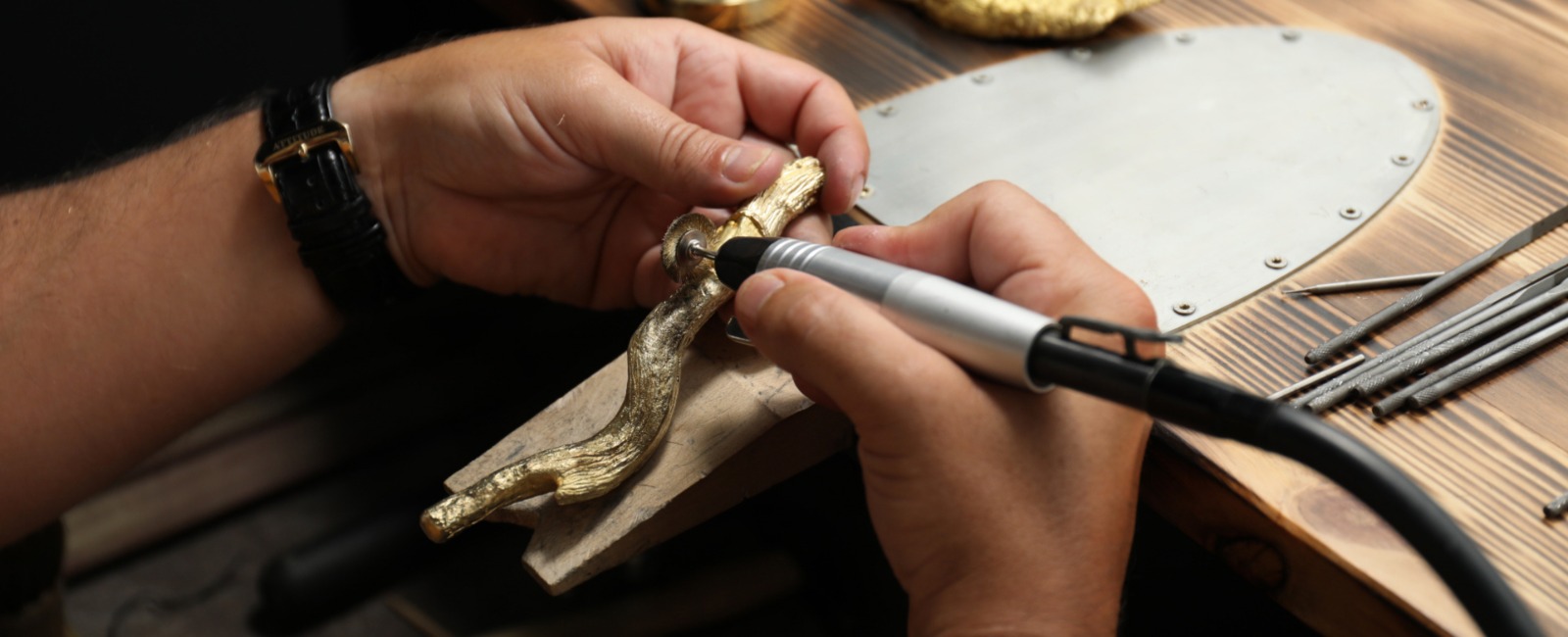 There is a splendor mood that floats in our pieces, a great capacity of aligning a design composition and elevating it with refinement and exclusivity.  For special occasions booked by appointment only, visitors can observe PullCast's lead designers working in real-time and showcasing the process of crafting a unique piece.  
Get Inspired
Each unique masterpiece is handcrafted and hand-finished, and as such, product appearances may vary in color and texture, as well as the colors of the natural stones, from the images in the Catalogue.  
This place is in itself a demonstration of sensations. Here you can see and feel the texture and colors of the different pieces with different finishes.  
ShowRoom Experience 
Here we literally enter the world of PullCast where all products are in the spotlight.  There's an assortment of other materials to explore in the showroom.
Here you can see all our collections on display:
Earth Collection -  unique hardware pieces that are heavily inspired by the wonders of nature.
Ocean Collection - Drawing inspiration from the versatility of sea life and the pleasing aesthetic seen in deep blue waters.
Limited Edition arose as an opportunity to revamp PullCast's most iconic hardware pieces, such as the Acorn and Tiffany Quartz drawer handles.
Cosmopolitan Collection - based on the large metropolis around the world, thus having a more architectural take and a cultural-oriented focus.
Twist Collection - a mid-century modern and retro collection.
Texture Collection - this new collection seeks to demonstrate how astounding nature truly is by paying homage to its various patterns and textures and transforming them into exquisite ornamental designs for the home.  
Did you like our article PullCast Showroom Virtual Tour ? Let us know! If you want to discover more about the exclusive and luxurious world of PullCast and our elegant collections of decorative hardware, then feel free to follow us on social media: Facebook, Pinterest, Twitter, Instagram, Linkedin, and Youtube