Stands Not To Miss At Fort Lauderdale International Boat Show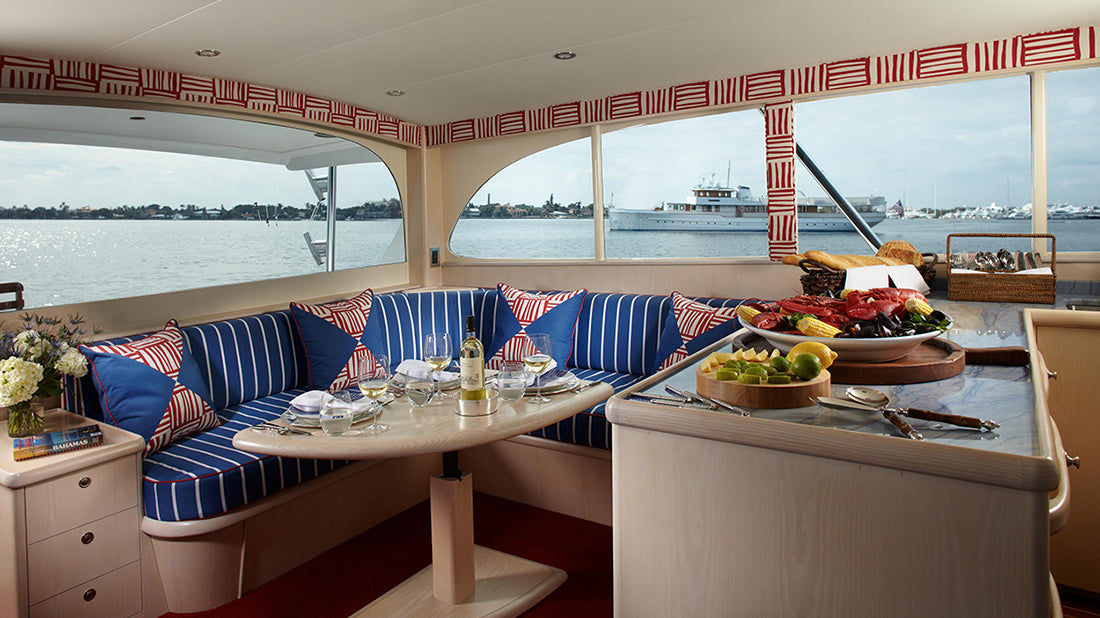 Stands Not To Miss At Fort Lauderdale International Boat Show ⇒  From the 30th October to the 3rd of November, in Florida, the Yachting Capital of the World, you will be able to witness the 60th edition of the Fort Lauderdale International Boat Show, where yacht designers will make grand debuts of their new ships and brands will be showcasing products and accessories that complement the yachting lifestyle perfectly. Keep reading to find out our favorite stands that will be on the show, and that you should definitely visit.
Yacht Designers
Atlantic Yacht & Ship
Atlantic Yacht & Ship, Inc. is a yachts and ships' brokerage company created in 1959 in Florida. The brand vows for the highest quality service and products in the yachting industry, employing a professional team to handle the process of selling or buying a boat so that the clients can have an easy and relaxing experience.
26 North Yachts
26 North Yachts Owners Mike Carlson and Nicholas Scherb met in high school, in Wisconsin. After college, Carlson started selling yachts as a business while Scherb ran boats and finally, in June 2011, they decided to create their own company in order to modernize the yachting industry. The firm specializes in brokering boats in the 70' to 140' range.
Azimut Yachts
Created by Paolo Vitelli in 1969, Azimut Yachts is present in 70 different countries and has a network of 138 sales offices. The firm sells a diverse range of motor yachts crafted with Italian design styles and modern technology, which is what distinguishes them in the yachting world and makes their ships so unique and valuable.
Yachting Accessories Designers
Covet House Yacht Inspiration

COVET HOUSE will be showcasing its luxury contemporary design pieces at the Fort Lauderdale International Boat Show. Head over to Booth #689 in the superyacht Pavillion to discover the best products in furniture, lighting and decor that will be perfect luxurious additions to any ship. PullCast will be making an appearance at the event in collaboration with BRABBU, one of the group's brands that will be able to feature their products at the show, so keep your eyes peeled!
MM Designs
MM Design is headed by Mimi Masri, whose design style is known as contemporary, sophisticated and eclectic. Thus, the designer creates bold aesthetics by mixing colors, textures, finishes and details, beginning with clean contemporary lines followed by a medley of items that are combined into a timeless design that aims to raise emotional reactions.
Discover the exclusive and luxury world of PullCast and dive in our amazing and elegant list of decorative and architectural hardware products. They will help you elevate and transform your home decor or your design project into a unique experience! Follow us on Facebook, Pinterest, Twitter, Instagram, Linkedin, and Youtube!