UNVEILING THE PERFECT HARMONY IN HAMBURG – PULLCAST'S RESELLER IN GERMANY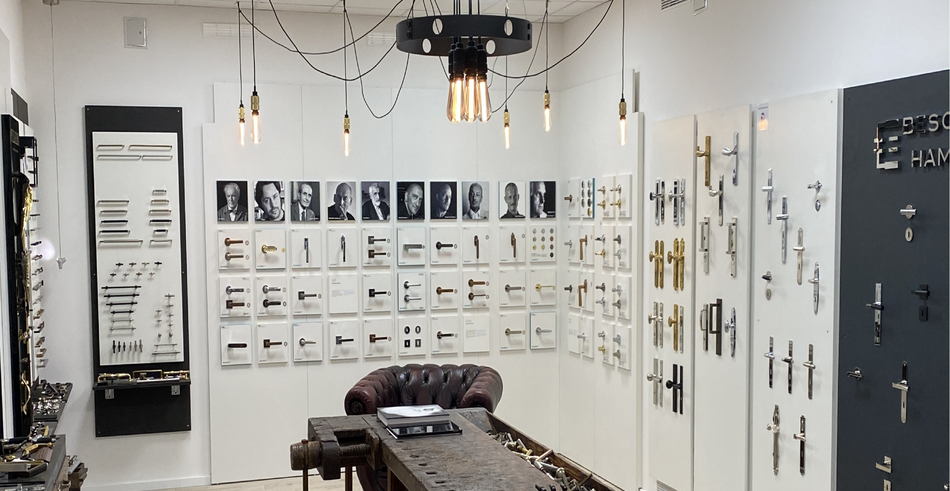 UNVEILING THE PERFECT HARMONY IN HAMBURG – PULLCAST'S RESELLER IN GERMANY – As the world of luxury hardware continues to captivate design enthusiasts and connoisseurs alike, PullCast takes immense pride in introducing its esteemed reseller in the picturesque city of Hamburg, Germany – Beschläge Hamburg. Nestled in the heart of Hamburg, this greatly curated space is more than just a showroom: it's a haven where craftsmanship, design, and sophistication converge to elevate your interior spaces.
---

SEE ALSO: Gifts From Mother Nature – Earth Inspired On Sale Designs
---
Unveiling The Perfect Harmony In Hamburg
Meet PullCast's Reseller in Germany
PHOTO: Beschläge Hamburg
Step into Beschläge Hamburg, and you'll be instantly transported into a realm of architectural beauty and refined artistry. This showroom stands as a testament to the commitment to excellence and innovation in the realm of hardware design. From the moment you enter, you'll be met with a curated selection of exclusive hardware pieces, meticulously displayed to inspire and dazzle.
An Inventory of Endless
Design Possibilities
PHOTO: Nils Bellmann | Beschläge Hamburg
For design aficionados seeking the perfect harmony between aesthetics and functionality, Beschläge Hamburg offers an unparalleled selection of fittings, its subject of expertise. And because providing the highest quality is its major concern, whether you're an interior designer, architect, or a homeowner passionate about creating a space that reflects your unique style, you'll find an inventory of endless design possibilities at Beschläge.
Beschläge Hamburg's team of experts understands that hardware selection is an intimate process, as it lays the foundation for the overall ambiance of a space. To ensure that every visitor embarks on a memorable journey of discovery, the passionate team led by Nils Bellmann provides personalized service, guiding you through PullCast's diverse range of designs and helping you find the perfect pieces that resonate with your vision.
EDITOR'S CHOICE
Nouveau Cabinet Handle + Urchin Drawer Handle + Quantum Door Pull
---

SEE ALSO: 10 Summer Trends For Luxury Interior Design
---
A Celebration of Craftsmanship
PHOTOS: Nils Bellmann | Beschläge Hamburg
As a PullCast reseller, Beschläge guides itself through a profound appreciation for craftsmanship. Every hardware piece designed by the architectural hardware brand displayed at the showroom is a work of art, meticulously crafted by skilled artisans who pour their heart and soul into manipulating long-lasting premium quality materials.
Whether you're a design enthusiast in search of inspiration, an interior professional seeking the perfect elements for your project, or a homeowner longing to redefine your home's ambiance, Beschläge is your gateway to PullCast's exclusive hardware collection in Hamburg, Germany.
EDITOR'S CHOICE
Codium Drawer Handle + Kesya Drawer Handle + Skyline Door Pull
---
---
If you find yourself in the charming city of Hamburg, make sure to visit Beschläge Hamburg and embark on a journey that celebrates craftsmanship, design, and sophistication. Experience PullCast's world-renowned hardware designs firsthand, and let the experts at Beschläge guide you in curating the perfect harmony for your interior spaces.
Would you also like to become a PullCast reseller? Reach out to the PullCast team!
---
---
At Beschläge, from Monday to Friday, is where you can find the best specialists in fittings and fixtures. Everything you need for unveiling the perfect harmony in Hamburg. Are you curious about the other PullCast's resellers, around the globe? Feel free to browse through PullCast Blog archives. For more inspirational content regarding luxury hardware, follow us on Facebook,  Pinterest, and Instagram.