VISIONS OF ELEGANCE: THREE REDEFINING INTERIOR DESIGN FIRMS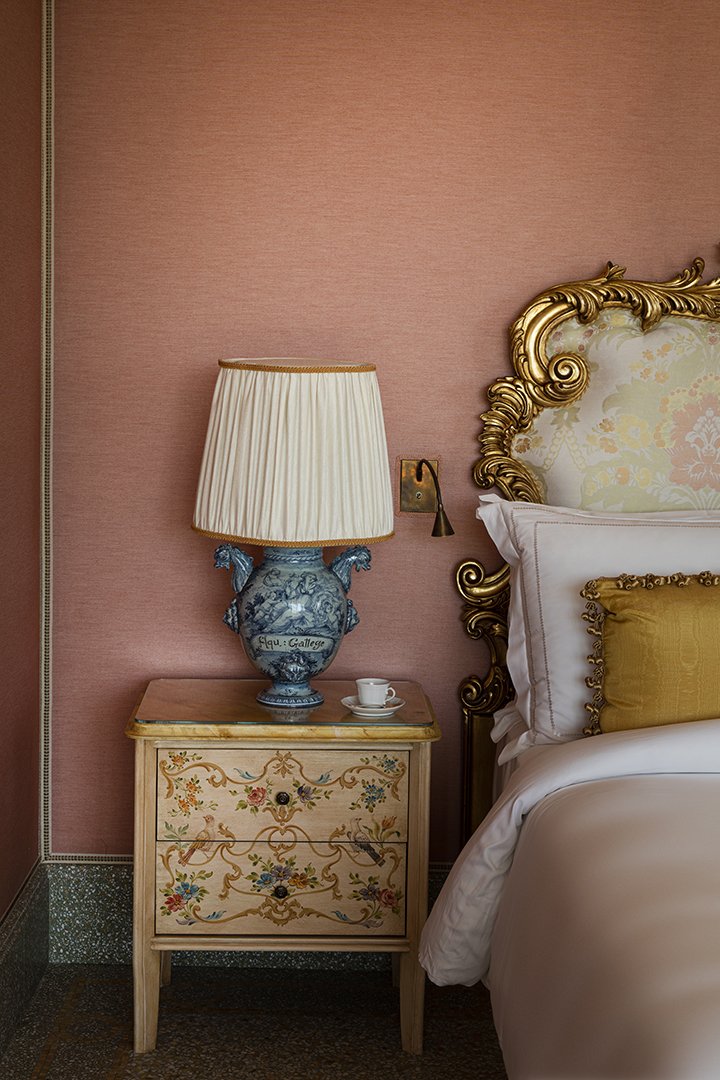 VISIONS OF ELEGANCE: THREE REDEFINING INTERIOR DESIGN FIRMS – If you are searching for businesses whose vision is a place where creativity meets functionality, you will be glad to come across these three outstanding firms that have emerged as trendsetters, leaving an indelible mark on the industry. Join the PullCast Blog and delve into the ethos and accomplishments of Martin Brudnizki Design Studio, Juan Carlos Morel, and NOCEA Architecture.
---
SEE ALSO: Make a Statement With Oversized Door Pulls
---
VISIONS OF ELEGANCE
THREE REDEFINING INTERIOR DESIGN FIRMS
1) Martin Brudnizki Design Studio: Crafting Timeless Spaces
PHOTOS: © MBDS | Splendido, Portofino
Based in London and New York, Martin Brudnizki Design Studio, founded by Martin Brudnizki in 2000, is synonymous with timeless elegance. With a team of over 80 professionals, the studio's expertise extends across hotels, restaurants, bars, private members' clubs, and residential developments. The studio's design principles, emphasizing focus, context, composition, and craft, create a unique approach to each project. By meticulously studying clients' business objectives and lifestyle needs, respecting the context of each space, and employing quality materials, the studio consistently produces interiors that engage all five senses.
EDITOR'S CHOICE
Skyline Door Pull + Skyline Door Lever
---
SEE ALSO: The Timeless Allure of Cosmopolitan Chic
---
2) Juan Carlos Morel: Where Calm Meets Contemporary
PHOTO: © Juan Carlos Morel
Juan Carlos Morel, a distinguished interior designer based in Marbella, brings over 29 years of experience to the world of interior design. His international projects in London, Casablanca, Paris, Miami, the Dominican Republic, Newcastle, and the Bahamas reflect a fusion of contemporary calmness with classic touches. With a team of specialized professionals, Juan Carlos Morel creates fully customized projects that epitomize sophistication and tranquility. His commitment to working with the best firms in the world of decoration underscores his dedication to excellence.
EDITOR'S CHOICE
Kesya Door Pull + Kesya Door Pul
3) NOCEA Architecture: A Symphony of Design and Construction
PHOTO: © NOCEA Architecture | Tea-Room de l'Athénée, Champel, Genève
NOCEA Architecture, active since 1999, has evolved into a prominent player in the fields of design, conception, and architectural construction. The Swiss-based firm, managed by its founders and partners since its inception, boasts a qualified team with extensive experience in transforming and constructing spaces. From collective and individual housing to commercial and industrial projects, NOCEA leverages an efficient infrastructure to offer personalized solutions. The firm's meticulous approach includes defining desires, developing architectural concepts, creating 3D images, bespoke furniture design, and even advising on the purchase and installation of art.
EDITOR'S CHOICE
Baruka Drawer Handle + Baruka Door Pull
---
---
Each of these companies contributes a unique perspective and skill set to create spaces that are not just visually stunning but also deeply functional. Their commitment to excellence and client satisfaction continues to shape the landscape of interior design, inspiring both professionals and enthusiasts alike.
---
Are you in the market for businesses that share visions of elegance? Stay tuned to the PullCast Blog and subscribe to our newsletter. We'll keep sharing the amazing interior design-related businesses deserving of your attention. Follow PullCast on Facebook, Pinterest, and Instagram.